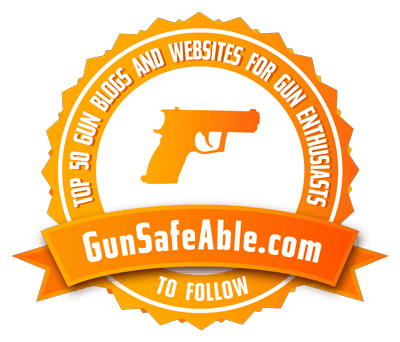 There are so many reasons why people own guns. You could be a professional shooter, hunter, law enforcement officer or just for home and family protection.
According to statistics, over 55 million Americans own guns. The demand for owning guns is still rising and this has resulted in more demand for firearm contents.
I found it necessary to provide you with a list of 50 top blogs and websites that all gun enthusiasts should follow.
All these top gun blogs and websites provide you with resourceful information about the best gun reviews, training, gun laws, gear, defense tips and much more. You will learn a lot from these top blogs.
Note: The blogs and websites featured here are arranged in no particular order. We're fans of all of them.
Final Words
With the rising demand for gun ownership, there are so many blogs out there such that you can find it tough to know which provides you with reliable information. This is why I researched and presented you with these amazing blogs and websites that are interesting to read.
The above are top blogs and websites that you need to follow if you want to get diverse information concerning guns and firearms. Every blog is unique and provides different topics scopes. You can choose your favorite blogs to follow that you will find relevant.