Are you having trouble keeping your handguns and pistols safe?
Do you have curious kids around your household?
Having trouble with other regular gun boxes?
Having trouble of quickly accessing your gun in case of an emergency?
Well, the gun box review is for you.
I had a pleasant experience a while ago when I decided to buy the gunbox biometric hand box. I actually decided to buy it because I wanted to keep my medication and gun from my curious 11-year-old boy.
The boy has many friends who frequent our house to play video games. Admittedly, I was forced to buy the gun box, and the experience I had with regular gun boxes was unpleasant.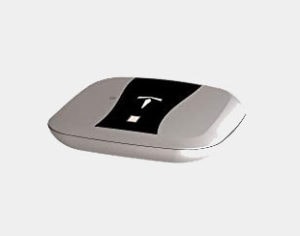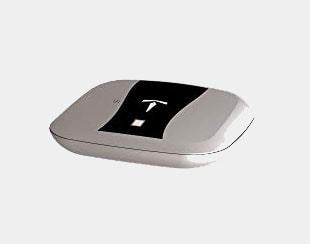 The GunBox Biometric Hand Gun Safe
RFID scanner - 360 degree - Biometric fingerprint scanner (holds multiple fingerprints)
Internal motion/vibration sensor with audible alarm - Wristband, ring, and sticker label sold separately
2 USB ports for charging devices or connecting accessories - Battery backup with shut off switch
Aircraft strength aluminum alloy shell - Mounting holes to allow for mounting in nearly any orientation
FOR HOME OR VEHICLE USE - (Car adapter sold seperately) - Kensington lock port (lock and cable not included)
Last update on 2023-09-26 / Affiliate links (#ad) / Images from Amazon Product Advertising API
Highlighted Features
It has a 360-degree biometric finger scanner
Internal vibration and motion accompanied by an audible alarm in case of interference.
Presence of mounting hole to enable you to mount your handgun
Screws at the ages of the gunbox could allow you to access the gun when the battery dies in case of an emergency.
Powered by a battery backup in case power is not available.
Features of Gunbox Biometric Hand Gun Safe
This is an incredible safe that I would recommend to anyone with guns in the house. Some of its notable features are as follows.
Strong and durable
The body of the gunbox biometric handgun safe is made of aluminum alloy used in aircraft manufacturing. The body is strong that buglers cannot easily access your gun.
Furthermore, the body is thick, a boost to your guns security. It also has a Kensington lock port to further boost the security of your guns.
The door of this gunbox is even thicker than the rest of the body, a feature that further boosts the security of your gun.
Strong and superior lock system
The gunbox biometric handgun safe is secure and strong. Unauthorized people cannot access your gun. It can be opened biometrically by your fingerprints.
It has a capability of being accessed by several fingerprints that are registered to it. You can add any fingerprint to access the gun, and delete any time you choose to!
The manufacturer of this gun box understands the importance of quick access to your gun, especially during a home attack.
For this reason, the gun box opens instantly when accessed by authorized people. Actually, it takes an average of one to two seconds to be opened.
It has an alarm
This gunbox has a loud alarm, which goes off whenever it is tampered with. If someone tries to access, move or tamper with, the alarm informs you.
The alarm's sound is loud enough to scare away curious kids. You will, therefore, have an opportunity to know and warn curious people who tamper with your gunbox.
Portability
This gun box is portable. You can use it either in your house, in your car, or move around with it whenever you travel.
It is small and has a good finishing, and therefore you can easily put it in your backpack or suitcase while traveling.
A car adapter is sold separately by the same manufacturer. The car adapter will further boost the gunboxs' workability in your car.
Additional standard features
It has 2 USB ports that you can use to charge your phones and other electric gadgets.
It has got mounting holes that allow you to mount your gun box in a specific place you choose.
Access through the screws in case of power failure.
Pros
Big and spacious enough for two guns to fit in
Easy and quick access.
The alternative unlocking system ensures you are not denied access to your guns whenever you need it.
Its design is sleek and elegant. Most guests will not think of it being a gunbox, actually, most people would mistake it for some electric gadget.
The interior of this gunbox is lined with neoprene to help keep your gun secured in position and to protect your gun from scratches
Cons
The fingerprint technology occasionally fails to work. At times, the gunbox rejects fingerprints registered to it and accepts fingerprints not registered to it
Intruders can easily access your gun whenever you forget to keep your wristband safe.
Frequently Asked Questions
Q: Do the wristband sticker and the car adapter come with the gunbox?

A: At the moment no, but fortunately the same manufacturer sells the wristbands, car adapter, opening rings and the sticker. To enjoy these additional features, you will have to purchase them separately from the same manufacturer.
Q: What are the variety of colors I can choose my gunbox from?

A: Unfortunately, for this model number, the only color available is silver. Furthermore, you should not base the efficiency of your gunbox on color. But if you have to choose according to color, I would recommend other model numbers.
Q: Concerning the opening of the box through the use of the screw, isn't that dangerous and insecure to the gun?

A: Well, that can be a little unsafe, but fortunately, most people would not figure out that they can access the gun by opening the screws. The screws are very small and hidden at the edges. The children at that house would not figure that out unless you decide to tell them.
Final Verdict
Having gone through the gun box review, we can, therefore, conclude that this gun safe will rarely let you down. All you need from a safe, this gunbox offers it to you.
With the amazing experience I have had with this gunbox, I would recommend it to anyone looking for a stress-free yet safe storage of their gun.
While sampling safes to purchase, let this gunbox be a priority in your list, it will definitely be worth your money!
[wp-review id="4424″]